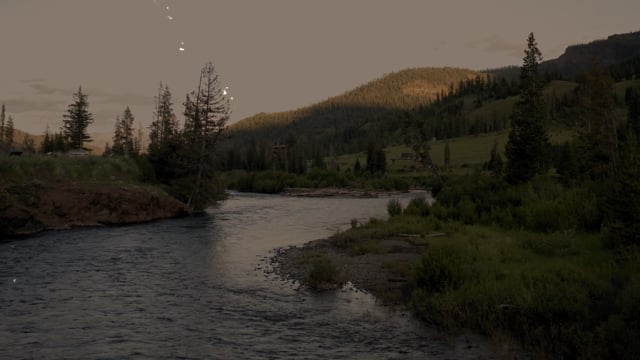 Yellowstone's Official Wine Brand & Club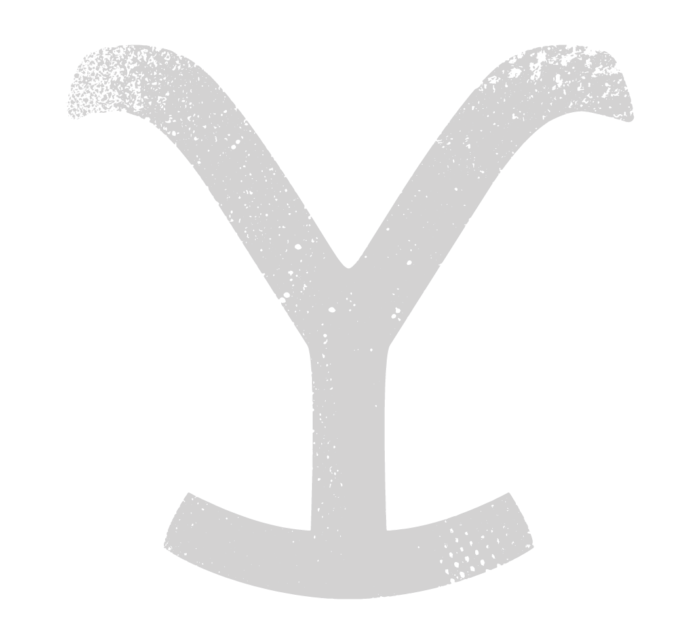 A Celebration of
The Land
"If someone had all the money in the world, this [land] is what they would buy." – John Dutton
Yellowstone Creator Taylor Sheridan, Producer David Glasser and Fairwinds Estate Winery – in association with artist/actor Tim McGraw – have established an exclusive wine brand & club, 1883 Reserve Napa Valley, that celebrates the land and culture of the Yellowstone series.
1883 Reserve Napa Valley draws inspiration from the land that Yellowstone Ranch is built on … its bedrock, its grassland and its mountainscape.  True to Yellowstone series episodes, the wine club celebrates ranch life with its commitment to good stewardship, management and protection of the land and its ecosystem.
The Yellowstone Ranch's pastures are an abundant habitat of diverse wildlife from birds to foxes, from bison to wolves, from horses to bears.  The founders chose the inaugural wine to be a 2018 Napa Valley Red Wine, The Bear – sure to be a collector's item. Premiering soon will be The Wolf – a 2019 Napa Valley Chardonnay and The Crow – a 2021 Russian River Valley Pinot Noir.
Members of the 1883 Reserve Club will have discounted access to exclusive wines, delivered in handcrafted & fire-branded Yellowstone wooden crates, as well as opportunities for special experiences and content associated with the world of Yellowstone.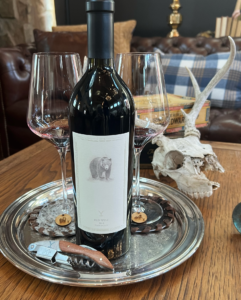 Behind
The Brand
"I'm excited to partner up with Taylor, David and the Fairwinds team to bring to the Yellowstone universe 1883 Reserve Napa Valley. I think the fans of the show will enjoy these incredible wines and wonderful back stories about each one."
Tim McGraw
Artist, Author & Actor
"Wine is truly one of the most ancient artist expressions. Being part of the Yellowstone journey is very special to me and 1883 Reserve Napa Valley is a way to celebrate and pay homage."
David Glasser
CEO & Executive Producer – 101 Studios
"Wine and storytelling go hand in hand. I have been captivated by Taylor's modern western masterpiece and the land it is anchored upon. Handcrafting these limited production wines from the land to honor the Yellowstone legacy is an opportunity of a lifetime."
Brandon Chaney
Proprietor & CEO – 1883 Reserve Napa Valley & Fairwinds Estate Winery
"I was born and raised in Napa Valley. Wine and the community of Napa has been a big part of my youth and family life experience. To have the opportunity to work with my cousin, Tim McGraw, on a premium wine brand for Yellowstone, makes this project even more special."
Adam Henderson
Partner – 1883 Reserve Napa Valley & Fairwinds Estate Winery
Join Today & Ride for the Brand!
Club membership options to best fit your budget and lifestyle.
Two club shipments of three or six bottles per season.
Wine received in a handmade vintage Yellowstone fire-branded wooden crate.
Exclusive access to limited releases and library wines.
Exclusive club pricing with a 20% discount for wines, gifts and merchandise.
Special access to Yellowstone behind-the-scenes content and invitation-only events and experiences.
Chances to win opportunities for exclusive Yellowstone experiences.
Free wine tasting experiences at Fairwinds Estate Winery in Napa Valley.
Fairwinds wines and gifts are offered at a 10% discount.